Every business structure needs good managers. No matter what type of business it is, the manager's job is essentially the same, and they are required to assume the leadership role and provide the best guidance that moves the organization towards progress within the least amount of time.
Many functions are necessary for effective management, planning, organization, leadership and controlling are the most significant ones that can affect the way an organization can be better run and managed. According to a PhD dissertation writing service, the correct knowledge of how to balance each of these four base principle functions can help in effective management and better outcomes.
Planning is all about determining what an organization's position is and what its situation should be in the future; they help to decide how best to bring about that situation that proves to be the best for everyone involved. It is necessary to understand that some functions of management can extend logically from experience and skills developed in entry-level positions, formal training and education may provide advantages.
The Top Four Base Principle Functions Of Management Include:
Planning
Organization
Leading
Controlling
The main purpose of these four functions is to achieve the organization's goals. They aim to organize those plans while directing employees in their roles, and ultimately controlling the plan to function as an effective manager.
Planning
Planning is one of the most basic principles of a manager. The manager must determine the goals of an organization and take the most appropriate actions to achieve these goals. The job of a manager can be better understood as a football coach who is trying to come up with a playbook to help his team reach the Super Bowl
The manager works hard to plan and meet the company's goals and objectives. It also involves allocating employee resources and delegating responsibilities, as well as setting realistic timelines and standards for completion. People with management roles must keep an eye on the team's progress, make adjustments when needed, and maintain a clear picture of the long terms goal.
It would not be wrong to say that a manager is responsible for creating a 'game plan' for reaching specific goals in any given organization. A plan can include anything from meetings to creating employee schedules or receiving a report that details statistics. A manager has to plan and implement all the actions that are necessary for running an organization.
Organizing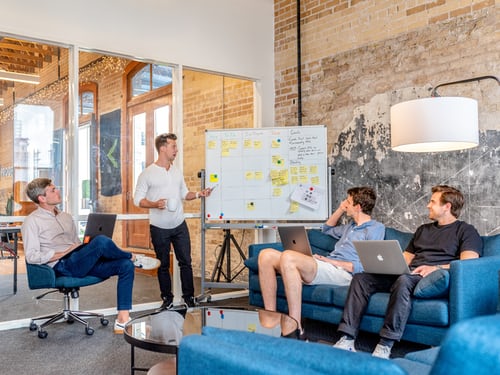 With their skills and qualifications, managers can organize things well and ensure a company or department continues to run smoothly. From establishing internal processes and structures to knowing which employees or teams can best complete specific tasks, managers strive to keep everyone, and everything organized throughout daily operations is the significiant function of management.
Whether it is the employees or resources, the manager is responsible for organizing the daily functions of it all. He or she works out what shifts are needed, how many employees are needed for a shift, and how they should be placed. This process is, without any doubt, the backbone or the managerial functions as it is more direct and affects the way employees work. Creating a positive attitude towards the work and goals among the members of the organization is the primary purpose of leading. It is very necessary as it helps to serve the objective of effectiveness and efficiency by changing the behavior of the employees.
It is essential to understand that organization is not only about delegating tasks efficiently and making sure employees accomplish their tasks timely, but it is also about working out responses to new challenges. Managers must be smart and capable to reorganize in response to new challenges and even alter the team's internal structure and other roles to ensure they meet their goals.
Leading 
Organizations cannot achieve their objectives if the manager does not lead the right way and help them move forward. Managers cannot lead the right way if they have not planned and organized accordingly as they are the basic principle functions of management. Employees look for a clear plan that is organized and dispersed in such a manner that they work most effectively and do the right thing at the right time.
To lead or direct the right way, managers should be comfortable and confident as they are responsible for commanding their team members. They tell them what to do, when, and how to deal with the daily challenges and changes in plan. To do it right, they must have a strong sense of direction and leadership for setting goals and communicating new processes, products, and services, or internal policy. Managers can manifest their leadership in several ways. It can include recognizing when employees need an extra boost of reinforcement and praise to handling conflicts between team members fairly and decisively. Managers can play a significant role as leaders, even during small interactions by being supportive, encouraging, and boosting motivational qualities.
Controlling
Albert Barkley, CEO of a dissertation writing service has told that management is about controlling and monitoring the organization's performance to ensure the ultimate goals are fulfilled. Managers are responsible for correcting any areas of the process that are restricting the desired outcomes. At this stage, praise and recognition are very important, and it is up to the manager to make out who is doing a good job, who is not performing well, and who needs some guidance to move forward.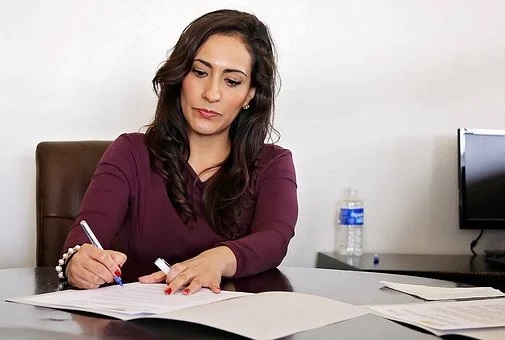 Managers can ensure continued success if they acknowledge employees who are exceeding expectations while at the same time affecting another to strive for the same recognition. With the right control and leadership, it is a win-win for everyone.
Functions of management are a systematic way of doing things and moving things in any given organization. Management is a process that emphasizes that all managers, irrespective of their aptitude or skill, engage in some inter-related functions to achieve their desired goals.
All the management functions are very important, interrelated, and cannot be skipped. The management process strives to design and maintain an environment in which the employees can work together in groups and accomplish efficiently selected targets for personal as well as collective growth.